Activities In the Area
We advise you plan carefully so you do not miss out on the Umlani game drives and bush walks, but rather take part in these out side activities upon arriving or leaving Umlani, or if your stay is longer than three nights.
Apart from the wildlife safaris there are some optional daytime activities outside the Timbavati Game Reserve that are accessible from Umlani Bushcamp; these can be arranged by camp management. A transfer service can also be organised to and from the Umlani Bushcamp to any of the following activities:
Learn about Timbavati Private Game Reserves Anti-Poaching K9 Unit - See how man's best friend is soon becoming some of our endangered species best friend too! Don't let their cuteness fool you - these guys play a key role in the prevention and interception of poachers who have pushed endangered species populations - most notably in the last few years, Rhino - to dwindling numbers. Get to meet and witness the dogs on the front-line of the fight against poaching and conservation of endangered animals and especially, the White Rhino. 
From the Timbavati Game Reserve Website :
"The Timbavati stretches 40kms from North to South and 24kms from East to West. Ensuring that the fauna and flora of this vast area enjoy protection from the ever-increasing demand for certain species, mainly from eastern countries is an expensive and dangerous job.
It's a job that demands high levels of training, dedication, equipping and commitment.
To this end, the reserve employs a force of highly trained men and women, who have passed a stringent selection process.
Each day, this force literally put their lives on the line by protecting and patrolling the reserve. Poachers are heavily armed with weapons and use them without any discretion. 
Dodging bullets, deterring poachers and avoiding black mambas: it's all in a day's work for these canines of the Timbavati Private Nature Reserve. 
Currently the Timbavati has five highly skilled & trained dogs; some are German Shepherds, and some Malinois, a Belgian breed. All the TPNR Canines are trained to track humans, and their responsibility is to help detect and track down rhino poachers who may enter the reserve. Each of the dogs has undertaken rigorous, sophisticated training lasting altogether one and a half years. Their handlers act in unison with their dogs as a team to take a stand against rhino poaching; They have trained extensively together to learn to search for suspects in open areas and in buildings, attack suspects on-leash at close quarters as well as tracking and apprehension of a suspect over long distances.  The most important training of all ensures that dog and handler can work as an effective team. Instilling a bond & creating that lifetime friendship and working relationship which is vitally important for their work and in the end, they become virtually inseparable." 
For More Info View The Timbavati Game Reserve Website page below.
Wildlife Security Timbavati
In partnership with the Timbavati Wildlife Protection Programme's Rhino Anti-Poaching initiative, guests are offered the rare opportunity of joining along for an air surveillance helicopter patrol that they will be directly funding using the proceeds from this once in a lifetime opportunity. Every flight  will be joined by an Anti-Poaching Ranger that will be able to give you first-hand insight into the tireless effort and noble and significant contribution made by the TPNR anti-poaching unit.
Learn more about the experience Below:
About Anti-Poaching Surveillance Flights
We invite you to experience the innovative side of the Kruger to Canyons Biosphere Region where social change & development is driven through sustainable community projects. Hlokomela is a local non profit healthcare organisation that looks after the health and well being of farmworkers & hospitality staff in the Kruger to Canyon area. Come take a tour with us and experience first hand the innovative action this organisation is taking to provide quality, all-inclusive healthcare to the people of this region.
TOUR STOPS:
HLOKOMELA MAIN CLINIC
RICHMOND CRECHE
HLOKOMELA HERB GARDEN
HLOKOMELA MARKET
MINIMUM 2 GUESTS.
TOURS RUN MONDAY TO FRIDAY
BOOKINGS AT LEAST 24 HOURS IN ADVANCE 
TOUR DURATION: +/- 3 HOURS
COST: R450 per adult
            R350 children under 18
CONTACT US ON: +27 71326 5759 OR [email protected]
Visit the Hlokomela website here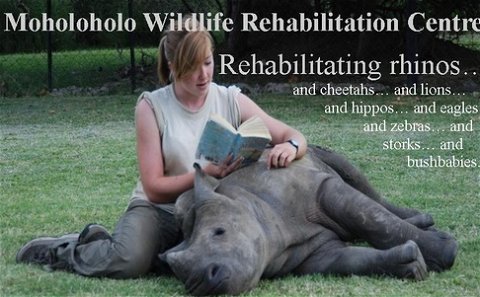 Moholoholo Wildlife Rehabilitation Centre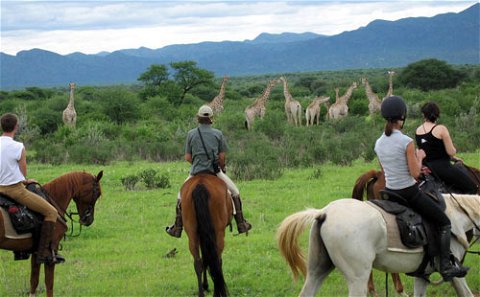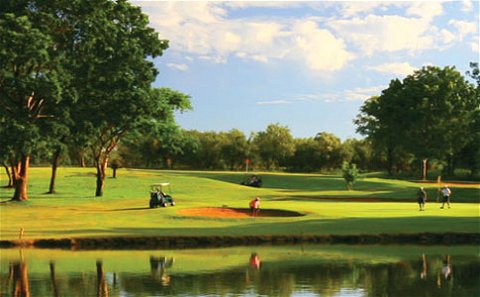 Near-by Golf Courses
Hans Merensky Golf Course - A world famous course set in a unique bushveld atmosphere. Share a golfing experience with resident giraffe, hippo, crocodiles and many other permanent residents! The 18 hole, Bob Grimsdell designed, Par 72, Championship Golf course has been voted as the best walking course in the country. This golf course is situated an approx 1h 45min drive from Umlani in Phalaborwa. Transfers to/from will need to be arranged.
Drakensig Golf Course - A smaller 9 hole golf course. It is located at the Air force Base in Hoedspruit, a 45min drive from Umlani. Transfers to/from will need to be arranged.