Useful Travel Information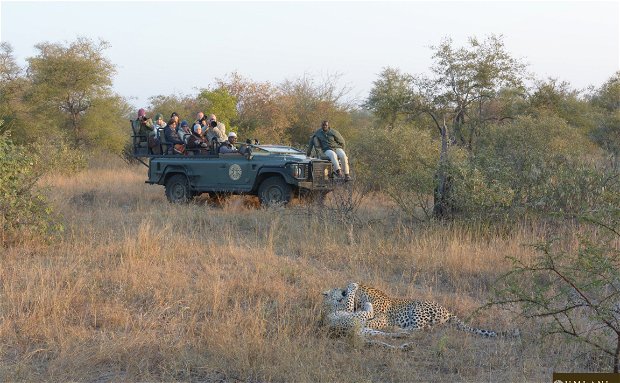 Flying to Umlani Bushcamp
Daily (scheduled) flight:
Fly-in safaris are extremely popular amongst those who don't have as much time. Flying to Umlani Bushcamp is easy as SA Express runs two daily return flights to Hoedspruit Airport from Johannesburg OR Tambo every day. For guests flying to Umlani Bushcamp from Cape Town International Airport there are direct flights six times a week (Sunday,Monday,Tuesday,Wednesday,Thursday & Friday) to Hoedspruit Airport. Flying time is 2.5 hours.
For more information visit: www.flysaa.com
New flights
Departure: CPT at 11:30, arriving in HDS at 13:45
Return HDS at 14:15, arriving in CPT at 16:30
Departure: JNB at 12:20, arriving in HDS at 13:40
Return: HDS at 14:15, arriving JNB at 15:35
For more information visit: www.flycemair.co.za
Charters:
There are several air charter companies who service the area. If you would like us to help you with arrangements for flying to Umlani Bushcamp, please contact our reservations office or contact Federal Air. Our nearest landing strip is the Rock Fig airstrip, which is at the following GPS co-ordinates:
S 024 17' 824 x E 031 17' 197
The runway is tarred and is 1000m in length. Landing fees are payable and permission must be obtained first! We can collect you from the airstrip.
Malaria
Umlani Bushcamp is a Low-risk malaria area. However, please note that we do recommend Malaria prophylaxis be taken for health reasons.
Self-Drive Safari Car Hire
Hire cars can be collected at any airport by arrangement with relevant hire company. Approximate drive time from Johannesburg to Umlani 6-7 hours, from Mbombela (Nelspruit) (KMI) to Umlani is 2 - 3 hours, Hoedspruit to Umlani is 35 minutes.
Self-Drive - Panorama Route
Driving to Umlani Bushcamp via the Panorama Route is a scenic pleasure. A wonderful self-drive holiday route, the Panorama route encompasses Pilgrim's Rest, God's Window, Blyde River Canyon, Mac Mac Falls and other wonderful places. This trip is well worthwhile, taking in spectacular scenery as well as some quaint towns and villages. Driving to or from Umlani Bushcamp via this route adds about 3 hours onto your travelling time, but the scenery is so spectacular that it is well worth it.
Contact us for details.
Transport with Driver - Direct or via the Panorama Route
Driving to Umlani Bushcamp from Johannesburg International Airport is easy. We can arrange your transportation to the bush camp via the Panorama Route, with lunch on the way. This could also be arranged on your return from Umlani to Johannesburg.
Contact us for details.
Daily Shuttle OR Tambo/Umlani - Umlani/OR Tambo
Departure 06:30 OR Tambo to Umlani. Arrives at Timbavati gate at approximately 13:00.
Departure 11:00 Timbavati gate. Arrives at OR Tambo at approximately 18:00.
This shuttle service is operated by Ashton's Tours and can be arranged through our reservations. Approximate drive time is 6-7 hours
Safety information when traveling to South Africa
Here are useful tips on tourism safety in South Africa: