Umlani Sightings Blog- Keeping Up With Our Leopards
Posted on Thu March 4, 2021.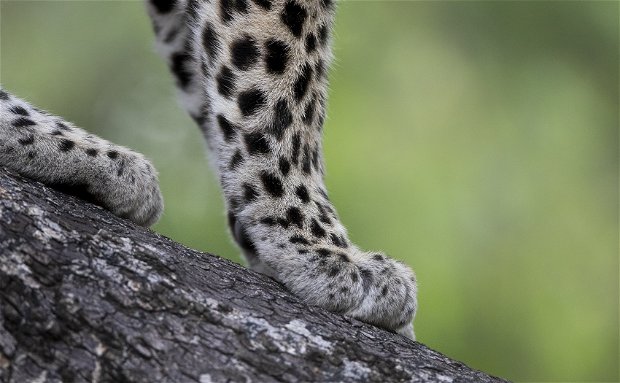 WITH BOTH NYELETI AND THUMBELA FEMALES RAISING CUBS, OUR LEOPARD VIEWING HAS SIMPLY BEEN PHENOMENAL AS OF LATE. DESPITE THE EXTREMELY LUSH BUSH AFTER ALL THE RAINS THAT WE HAVE HAD WE HAVE BEEN ABLE TO LOCATE ON OUR LEOPARDS MORE OFTEN THAN NOT AND HAVE HAD SOME SPECTACULAR VIEWING OF THE MOST BEAUTIFUL OF BIG CATS.
Thumbela & cub
We have been extremely fortunate to spend some quality time with this mother and cub duo. The cub is growing by the day and has started to relax around the vehicles which should mean that we will have some incredible sightings to come as the cub continues to grow and Thumbela navigates through raising her cub to independence. Sadly though in our most recent sighting of the two leopards, we noticed that the cub seems to have lost one of its eyes, the cause would is unknown and could be a number of things. The injury itself shouldn't affect the cub at all and it is actually very common to see leopards with the same injury live long lives. 
Nyeleti & Xigodo
Nyeleti's cub has now been named, he is known as Xigodo (meaning Leadwood) he is named after where he was first found when Nyeleti had stashed him as a small cub in a Leadwood tree stump. He is becoming a beautiful young male and at a year of age is fast approaching being the same size as his mom. We recently had a sighting of Nyeleti while she was looking for Xigodo after a hunting foray. Xigodo being a bigger and older cub now rarely stays exactly where mom had left him, and on this morning we watched as Nyeleti almost frantically looked for her youngster. Extremely special to be allowed a window in which to view the secret lives of leopards. When we left Nyeleti she had still not located Xigodo however he had been seen the previous day so we knew he was alive and well and we weren't too stressed by her frantic situation.
The following morning we found Nyeleti and Xigodo with an impala kill and we spent some time with the leopards as Xigodo tried repositioning the carcass up in a tree before he moved out of the tree and joined his mom for a nap in the long grass below.
The previous night we found a young skittish male leopard with this impala kill so we are unsure as to who made the kill whether it was Nyeleti and in her absence while looking for Xigodo this young male found the kill or Nyeleti and Xigodo managed to pirate his kill from him. But nonetheless it was amazing to see three different leopards visit the same kill. The identity of the young male is still unclear, he was extremely skittish and preferred not to hang around too long.
That is it for this post, we look forward to reporting the on goings of our leopards as their lives unfold in this beautiful paradise that they call home. Interesting times lie ahead as one cub slowly reaches independence and the other deals with a life changing injury and two mothers who endeavor to raise their cubs in a wild place.
Written & Photographed by: Greg McCall-Peat