2021 in a Nutshell
Posted on Thu December 23, 2021.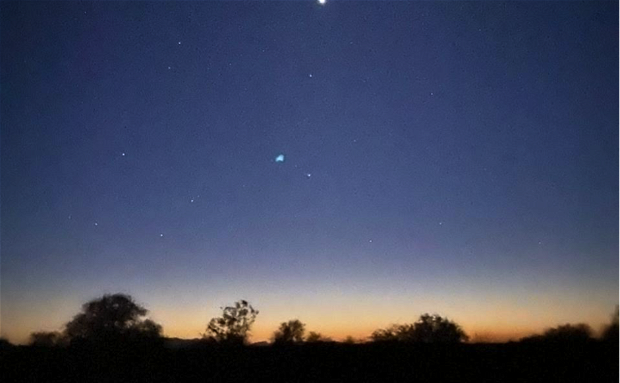 Here ar Umlani, a lot has happened since our last blog - Human wise, there has been much movement.
HERE AT UMLANI, A LOT HAS HAPPENED SINCE OUR LAST BLOG - Human wise, there has been much movement -
GREG has left us after 6 years of service, to pursue his own future plans; we wish him all the best for the future. Thank you Greg, for your time and talented work, it's been real.
Andrea, our "Keep smiling" hard working volunteer and friend, has also moved on, in the hopes to find paid work within the tourism industry as things hopefully begin to pick up economically. Reach for the stars girl, you know you have it in you and deserve it!
(Photo credits to: Anthony Weston, guest)
We have a pair of new arrivals, Lina (short for Karolina) and Kobus, whom are here primarily to help out with guiding work, to gain some personal experience and clock up hours to complete their qualifications and final assessments. We welcome you, Lina, and Kobus, and hope that you will be happy on our team, working in this very special place we call home. Lina is a lovely German lady, professional photographer, paramedic and safari guide, she has been doing a fantastic job on Umlani's social media, and we are so grateful to have her on the team. Kobus, a strapping young man, South African born and bred, passionate about the bush, birdlife and guiding. Both are assets to our dynamic team.
In the bush, the seasonal rains arrived a little late, but when they came, they came in a big way. Having had a total of 149 mm of rain since 7 November to date, the bush has transformed from dry, brown bushveld into a lush, thick green haven, full of bird life, tiny and cute babies of every single species, and puddles of water everywhere. It really is the time of plenty now, and the animals are basking in the joy of abundance. The baby elephants, impalas, nyala, monkeys, zebra and wildebeest are such a joy to see, uplifting our moods and reminding us that life is so precious, and that all our human worries, are but a drop in the ocean in the fullness of time and space here in the African bushveld.
Big game wise, more recently, it's been hard work on some days for the guides to find their sightings, with loads of rain and thick bush, there have been some quiet days, but luckily, that's when the bird life, smaller creatures of the bush and walks become the highlight, and normally within a day of a quiet drive, the bush rewards us quickly with an outstanding surprise, ranging from leopards, lions or the ever present, abundant sightings of breeding herds of elephants.
Speaking of elephants, the little pink ellie (I call him Dumbo); I am sure those of you who saw him, will remember him, has grown from a boisterous "mommy-vas" youngster into a lovely docile young bull who seems, sadly, to be very poorly sighted. He is coping well, still welcome within his herd, but we do sometimes have to alert him that he is about to walk right into the vehicle, by gently making sounds to make him aware to change direction. He is very much at peace with life, so I guess we need not worry too much about this boy.
The lion prides, in 2021, have had a time of turmoil and territorial fighting, which has changed the dynamic hugely. Things are starting to settle down now, but for weeks, we were very sad to have seen the River Pride move far up North, after their coalition (the Nharhu males) was disrupted by the death of two of the three brothers. A deeply tragic and heart wrenching experience to watch these magnificent brothers fall from glory. One to illness in the first quarter of 2021. The other brother, just a week before his death seemed to have been in his prime, sightings were outstanding, as he showed himself in all his regal glory, and showed off his powerful roar most nights. A week later, we had to watch this poor vulnerable badly injured male lion, get weaker and weaker, until he chose his spot for dying, under (what I call) The Tree of Life, a majestic and massive Sycamore Fig tree on one of the neighbouring properties. The circle of life was complete for this previously mighty King, now quietly leaving his damaged body behind, offering it back to nature as the Hyenas he'd chased off before, devoured his remains ☹
(Photo credits to Greg McCall-Peat)
More recently, the River Pride and their cubs seems to be slowly, moving back in the area, at least for visits, and the only remaining brother of the Nharhu males, is still limping around with them, surviving his challenger's advances on claiming his family. Quite an unusual and interesting dynamic to behold, because neither the River Pride females, nor the skorro male (because of his limp) is calling at night. Quiet as can be, he skilfully evades his brother's fates; and when he goes on walk- about without his ladies, they call, ever so softly, for his return. And so far, he always returns! I am also very relieved to report, that the three male cubs and one female cub from this year's litter, are still alive, as well the only surviving cub from last year's litter (female), who is now a sub-adult.  Although it's still very unsure exactly who is King of this part of the bush is at the moment, the Mayambula Pride's two males (and the females) seem to be the only lions calling territorially in the area at night. It's thought amongst the trackers and guides that perhaps, should the remaining Nharhu male die or leave, that the MayambulaPride may possibly join together with the River Pride females and become one. After all, for a full week while the two males of the Mayambula pride were on a territorial security prowl, our Nharhu limping "skorro" male cheekily capitalized, by scoring with the ladies on a sympathy vote no doubt, and spent the whole week mating with many of the females of that pride.   
(Photo credits: Greg McCall-Peat)
As for the Leopards. Nyaleti, her son Xigodo, Nweti, Thumbela & her glassy eye'd cub continue to keep our guests happy, celebrities in their own right, roaming the area and keeping the impala population down, giving many a dinner time sighting for photograph moments and loads of excitement. I am pleased to say that despite our worries earlier this year, that Thumbela's son had lost his eye, it healed beautifully, and he seems none the worse off for it now, and we can barely see that he almost lost it. Nyaleti, frequently eats with her son, Xigodo, and the two of them offer amazing footage and material for leopard crazy guests. Xigodo is fast becoming the biggest celebrity leopard since Marula days. He loves the camera and is a stunning boy! We are so proud of him, because much like Thumbela's son, he too had a bit of a close shave with non-survival. We were all watching with bated breath; our little Xigodo, had been "sent out into the world" to fend for himself by his mother, and for almost three weeks, he seems to have been paralysed with fear, or was a little clueless; he got weaker and weaker. Being the good mother that she is, Nyaleti's maternal instincts sent her back to him, and she decided he needed some TLC and called him into a kill that she had made, their first shared meal after all that time. Thank goodness he gained more and more strength from then on, and is coping much better on his own in world now, although they still meet up frequently. He has begun to move around quite a bit, no doubt searching for a new territory to claim as his own.
In terms of other game, I would say we have had more journeys of Giraffe than I have ever seen in this area since childhood. Up to 16 to 20 giraffes within one family group, eating and hanging around together, it's been magical to see. Breeding herds of Buffalo up to 300 or 400 pass through from time to time, as do the Wild dog packs, and elusive cheetahs too. I can't say too much more on that except to conclude this blog by saying that the bush is looking fantastic, and the animal sightings have been outstanding in general for most of the year. We even had a pangolin sighting fairly recently. The Raptors have been beyond gorgeous, especially after the rain, sitting drying themselves out with their wings puffed out and sitting for long periods of time, allowing for spectacular viewing for us.
We would like to extend a hearty and very sincere thanks to all who have supported us during 2021. Survival is getting tougher as Covid drags on into it's third year, and we know and trust that if we have made it this far, we will make it through this all! SA, and our regular return guests have kept us going, and the international guests who were brave enough, and persevered with their travel plans, found their spirit of adventure in Africa, and they gave us great hope for what seemed to be an uncertain future - thank you all!
We wish you all a blessed holiday season and hope that you will be back with us at Umlani in the not too distant future to experience more of our Place of Rest! Whetther with our wonderful rich animal life and bush experiences, be it sitting around the crackling fire at night, sharing life stories, and common sentiments, or, witnessing the African sun sets while sipping on G & T's, while the hyena, francolin or even elephants pass by, we're waiting to welcome you back - May the year 2022 be the one!!!
WRITTEN BY MICAELA, CAMP MANAGER