Umlani Captured In Photos- LOCKDOWN EDITION #1
Posted on Thu May 7, 2020.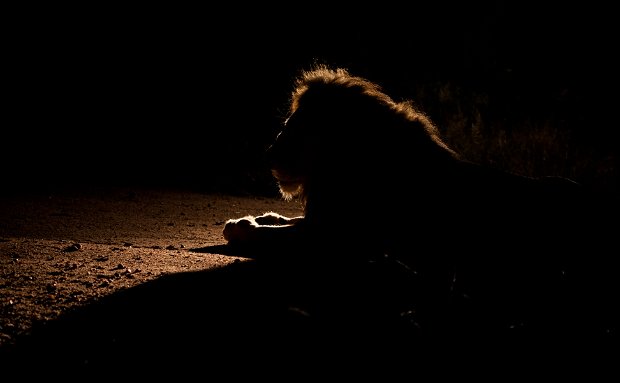 FOR THE LAST MONTH AND A BIT SOUTH AFRICA HAS BEEN UNDER A NATIONWIDE LOCKDOWN IN AN EFFORT TO CURB THE SPREAD OF THE COVID-19 VIRUS. THIS HAS MEANT THAT I HAVE BEEN FORTUNATE ENOUGH TO BE STAYING IN THE PERFECT PLACE TO SPEND SUCH A TIME AT CAMP WHICH ALLOWS ME TO CARRY ON GOING OUT ON DRIVES AND BRINGING THE SAFARIS RIGHT TO YOUR SCREENS. SO SIT BACK AND ENJOY THE HIGHLIGHTS OF THIS PASSED MONTH HERE AT UMLANI BUSHCAMP.
Being out on drive with no guests on the back of the vehicle has been such a different kind of experience, heading out with no plan just going out to see what I can see. Usually finding the Big 5 is on the top of the priority list, hearing the excitement from the guests as they experience Africa. Although it has been a huge change I find myself stopping more, taking in my surroundings, listening to the bush and have felt the shift within myself from always looking for leopards or lions to spending time with herds of zebra, photographing birds and a general feeling of enjoying anything and everything that I come across on my excursions out into the bush and it is through doing this that I can say I have had some absolutely incredible sightings over the last month or so and a way of doing safaris that I will definitely carry through doing once guests return to Umlani Bushcamp.
The lions have been extremely active in the central Timbavati lately with the River pride denning with cubs on our traversing area, this has meant not only do we get to often see the small cubs but their fathers the Nharu males have been ever present too. Most nights we hear the males roaring into the night securing a safe territory for their offspring and females. One evening though we did find the two Mbiri males well within Nharu territory, however at the sound of the 3 males roars the Mbiri males moved back south in the opposite direction and we have not seen them again.
The leopards of the Timbavati were relatively elusive the last few weeks, with us seeing the Rothsay male on a few occasions remarkably making him the most viewed leopard which I never thought would happen given his shy nature. The times we did see him at night he was extremely relaxed, during the day...not so much. One morning I found Marulas male cub Xisiwana up in a Knobthorn tree and while watching him he suddenly became very uneasy and started snarling and chuffing and before I knew what was going on Rothsay male was ascending the tree in pursuit of the young male, however it was a half-hearted effort at displacing his son and as quickly as he went up the tree he went down and disappeared in the long grass. A few days later we saw both Xisiwana and Nthombis previous male cub Hlangana in the same sighting with an adult impala ram kill, with leopards being solitary its always a treat to see more than one together. It has only been recently that the female leopards have started showing themselves with reports of Nthombi being seen in the north and us finding Thumbela female who was calling we presume for a mate one evening and yesterday afternoon we bumped into Nyeleti female as she was moving about on a territorial patrol.
We have been seeing a few small buffalo herds moving through our traversing area lately, as winter sets in and the last remaining water points become our waterholes we should be seeing more and more of them hanging around for their daily water intake.
Elephants have been uncharacteristically quite the last few weeks with us having only a handful of sightings whilst out on drives, for the most part there has been a herd that regularly visits the camp waterhole. A couple of afternoons ago there was a large bull that I spent time with at Marcos dam where he enjoyed a very thorough mud bath before moving off to feed. As with the buffalos, it is expected for the elephant numbers to increase in the area as the water begins to become more limited.
That wraps up this edition of our safari highlights, we will be changing the way we do this highlights blog by doing weekly highlights rather than monthly highlights as now I have the time to dedicate to more frequent blog posts. Until next time...keep dreaming of safari.
Written & Photographed by: Greg McCall-Peat