Umlani Captured in Photos - March 2016
Posted on Tue March 22, 2016.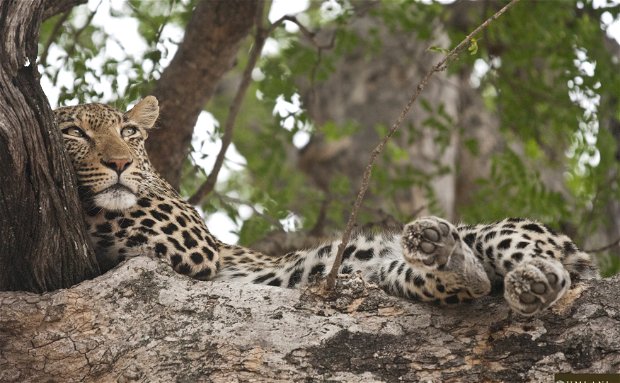 After weeks of searching the sky for signs of rain, it finally arrived and brought with it an explosion of life in the Timbavati!
Africa - You can see a sunset and believe you have witnessed the hand of God. You can watch the slow lope of a lioness and forget to breathe. You marvel at the tripod of a giraffe bent to water. In Africa, there are iridescent blues on the wings of birds that you do not see anywhere else in nature. In Africa, in the midday heat, you can see blisters in the atmosphere. When you are in Africa, you feel primordial, rocked in the cradle of the world.
- Jodi Picoult
Finally the month of March has brought us our much needed rain. Things were starting to get desperate as animals moved out of the area in their search of food and water. Our waterholes had all but dried up and there was no grass for grazers and very few leaves for browsers.
However that has all changed! Over the last couple of weeks we have received a significant amount of rain and the bush has once again transformed and exploded into life. Waterholes are full and the ground is covered with fresh green grass. With this the animals have made a very welcome return and this month has provided us with some amazing sightings. Sit back and enjoy our March highlights...

A zebra stallion peers through the thick green foliage, definitely a change from the baron landscape of last month.
We have nicknamed the hyena den the volcano as there seems to just be a never ending amount of youngsters being produced; at one stage the hyenas were occupying 3 different dens at one time.
The Ross pride breakaways were seen on a buffalo calf that they had killed, during the drought it was the predators who flourished as their prey weakened. It was good to see these two lionesses looking good again after a bit of a difficult time.
Elephants have been enjoying the abundance of water and are often seen having mud baths to escape the warm days.

A sight not often seen, an elephant lying down, this one decided the perfect place for a nap was in a mud wallow.

Rockfig jr has been spending more time in the southern section of her territory this month hopefully this means she has mated and we wait in anticipation to see when she will have her next litter.
The ever beautiful Marula female, using the sweeping branches of a Nyala tree as a vantage point.
An old buffalo bull takes a moment to glare at us before moving off into thick bush.
One of the biggest highlights this month was seeing the river in front of camp flowing for the first time this rainy season, signaling the end of the drought.

Rockfig jr is still battling to cut her ties with Nyeleti and they were seen together at an impala kill. We have already seen that Nyeleti is definitely capable of sourcing her own meals, yet Rockfig jr just keeps on providing for her.
Well that is all for this month, we hope you enjoyed our highlights as much as we did, lets see what next month has in store for us.
Written and photographed by: Greg McCall-Peat