Umlani Captured in Photos- May 2017
Posted on Mon June 5, 2017.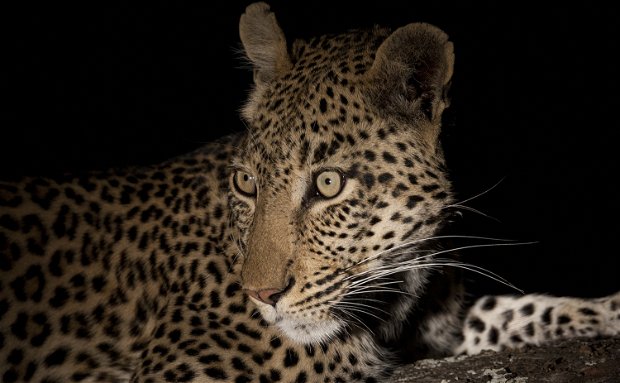 "I believe there is no sickness of the heart too great it cannot be cured by a dose of Africa. Families must go there to learn why they belong together on this earth , adolescents to discover humility, lovers to plumb old but untried wells of passion, honeymooners to seal marriages with a shared sense of bafflement, those shopworn with life to find a tonic for futility, the aged to recognize a symmetry to twilight. I know this all sounds a bit much, but if you have ever seen magic, it has been in Africa."- John Heminway
Winter is definitely on the way as the vibrant colors of summer start to fade and temperatures have begun to drop, the mornings start off with a hearty cup of coffee around the camp fire to warm up before setting out to see what the bush has to offer. The month of May has been challenging when it comes to sightings as animals adapt to the changing seasons but the ones we have had have been nothing short of amazing.
The lions of the Timbavati have really made us work for regular sightings this month, despite their roars close to camp serenading our guests most nights, by the time morning arrives tracks show the lions moving huge distances, the reason may be by the absence of the large breeding herds of buffalo and the lions going in search of them. That being said we have been seeing the 2 Mbhirri males quite often, who after a short foray back to their home turf in the Manyeleti game reserve made a welcome return to our side of the world. One one occasion after hearing the males brazenly roaring for the entire night just north of our camp we left for drive and the plan was to find the lions, they however had other plans and lead us on a bit of a wild goose chase when we couldn't find a single track for them. It was only later in the morning as we headed back to camp that we saw our first lion track and it was fresh...on top of all other vehicle tracks for the morning, we ended up finding the lions on our entrance road about a kilometer from camp itself and enjoyed some quality time with the male lions.
We have also had a few visits from the Hercules pride this month, sadly it looks like one of the sub adult males and an adult lioness are missing from the pride, what may have happened to them is unclear. The rest of the pride however looks good although they look like they are in need of a good meal. One morning we found the pride hunting giraffe unsuccessfully but spent time with the pride as they waited for the sun to warm up the cold winter chill.
With the lions not being around as much it has meant that the leopards have been out and about a bit more, and we have enjoyed some fantastic sightings of these elusive big cats this month, a couple of mornings ago we found 2 young unknown leopards on an impala kill, they weren't the most relaxed leopards making it a difficult sighting as they moved through some riverine thickets, the young male did take a moment to drink out of a small pool in the drainage line allowing us to snap a photo of him before he yet again headed into the thickets.
It seems that Marula has unfortunately lost her cub, with all the male leopards around it is possible that one of them discovered the cub and killed it thinking it wasn't his offspring or perhaps it was found by one of the many hyenas that are in the area at the moment, however sad it is, it is nature and everything happens for a reason, we will hope that she has more cubs soon and that the next time she is more successful. We have been seeing her a lot this month regularly patrolling her territory and making frequent kills. One particular sighting she was feeding on the remains of a duiker kill she had made we arrived in the sighting as the sun was setting which made for a magic sighting of her up in the branches of a tree and the amazing colors of the sunset as a back drop.
Nthombi has been seen a handful of times, it seems that she is pushing more south from her usual territory, this is good for us as we get to see her more often, but for her it may mean that she is moving away from some younger competition that is seeking to take her territory. Although one of our older females she is still in fantastic condition and always a pleasure spending time with this grand old lady of the Timbavati.
We have a new hyena den on our traversing area, there are currently 3 small youngsters and 2 slightly older ones, its always fascinating to sit at these dens and see "den life" and the softer, cuter side of hyenas. With there being an active den site again the movement of hyenas can really be seen as we encounter the adults on their search for a meal countless times while out on safari.
Elephant sightings have been amazing and we even got to see the little pink elephant calf that we discovered a few months ago again, he seems to be doing very well and looking healthy despite his appearance.
General game viewing has been its usual good self with lots of zebra, giraffe, impala and birdlife and more around in abundance.
That is all for this months highlights, as we bundle up for winter and the dry season begins we look forward to what it has to offer us, until next time...
Written and photographed by: Greg McCall-Peat