Umlani Captured In Photos- October 2018
Posted on Tue October 30, 2018.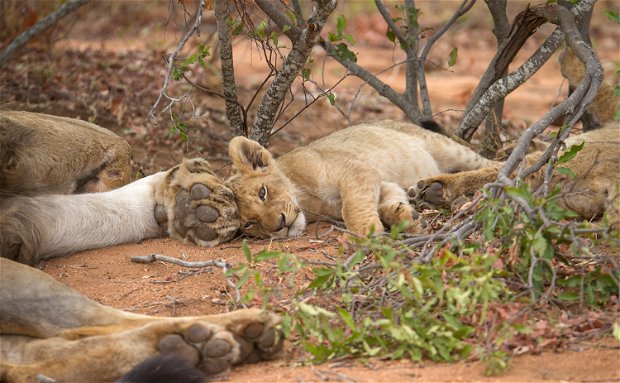 THIS MONTH STARTED WITH A LIGHT SPRINKLING OF RAIN THAT WAS WELCOMED IN THE DRY, POST WINTER, BUSHVELD. THE RAIN, ALTHOUGH NOT MUCH, WAS ENOUGH TO FILL UP A FEW SMALL MUD WALLOWS AROUND UMLANI MUCH TO THE DELIGHT OF THE LOCAL ELEPHANT AND BUFFALO.
LEOPARDS
Nthombi managed to kill an impressively large male Impala and ,more impressively, dragged the kill up into a tree. This made for multiple days of excellent leopard viewing as she slowly finished her prize. It is very encouraging to see that this veteran is managing to make big kills like this as she has a young cub depending on her success. We hope that in the coming month we will be able to have the pleasure of seeing the young leopardess with her mother.
Cleo, a seldom seen leopardess was also seen this month. She too killed an impala and put it up a tree close to a river bank. Guests were lucky to see her feeding on her kill and then promptly falling asleep on its rib cage.
Marula's son made an appearance with an impala up in a massive leadwood tree. Everyone was stunned by how high up he managed to drag the impala up into the tree. Whilst this leopard was not too relaxed during the day, at night he was happy with us getting quite close and having a great sighting.
LION
The Zebinine pride was showing off this month with multiple sightings of the cubs. The pride chased a group of 9 lions off of a Buffalo kill and everyone got a chance to see the cubs learning the ins and outs of feeding on a kill. Multiple times one of the females had to put the cub in place as it was fighting for food. Eventually the cubs lost interest in the meat and resorted to chasing vultures.
The Mbiri coalition was looking strong this month and spent a lot of time with the Zebinine pride . Many mornings started with a chorus of roars from these males in the distance.
The river pride also made an appearance this month, however brief. After being chased off the buffalo kill by the Mbiris it's no surprise .  The pride has 5 young males that are looking strong and will probably be out for revenge in the coming years.
ELEPHANT
With the waterhole across from the camps deck being one of the only nearby water sources, many lunch times have been joined by elephants. The little rain that we got did fill up a few mud wallows, the elephants made maximum use of these.
SPECIAL SIGHTING
This month seemed to be the month for young animal sightings. Many drives saw baby elephant, giraffe, lions, hippos and hyena.  We have also been pleasantly surprised to see that the nearby dam has a hippo family living in it, one male , one female and two young hippos seem to have taken up residency there. 
That is all for this months edition of our highlights blog, keep an eye out for what next month has in store for us, it appears that Marula female has had her cubs so we look forward to sightings of her new little ones in the coming weeks as well. Until next time...
Written & photographed by: Jordan Wallace