Umlani Captured In Photos - September 2019
Posted on Tue October 1, 2019.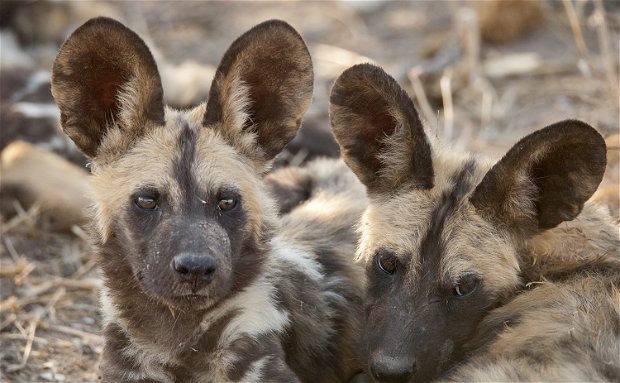 SPRING HAS SPRUNG HERE IN THE BUSH, AND ALTHOUGH WE STILL AWAIT THE FIRST REAL RAINS OF THE SEASON TO BRIGHTEN EVERYTHING UP, THE GAME VIEWING HAS BEEN PHENOMENAL. IT HAS BEEN A MONTH OF EXTREMES, NOT ONLY HAVE WE EXPERIENCED MASSIVE WEATHER FLUCTUATIONS FROM SUMMER-LIKE HEAT TO GUSTING WINDS THAT DROPPED THE TEMPERATURES INTO THE LOW TEENS, BUT THE SIGHTINGS HAVE ALSO BEEN OFF THE CHARTS...ON BOTH ENDS OF THE SCALES. OUR LION SIGHTINGS WEREN'T AS GOOD AS PAST MONTHS AS THE MYAMBULA PRIDE TOO SHOWED SOME EXTREME BEHAVIOR AND ALL BUT DISAPPEARED FROM OUR TRAVERSING WITH ONLY A COUPLE OF SIGHTINGS OF THEM WHEN THEY MADE THE ODD APPEARANCE. WITH THE ABSENCE OF THE LIONS THOUGH OUR OTHER TOP PREDATORS CAME TO THE PARTY, WE HAVE HAD A PACK OF WILD DOGS DENNING ON OUR TRAVERSING AREA, THE LEOPARDS HAVE BEEN A RELATIVE CONSTANT THROUGH THE MONTH AND ON ONE OCCASION WE EVEN GOT TO SPEND TIME WITH 3 CHEETAH BROTHERS. SO ENJOY THIS INSTALLMENT OF OUR MONTHLY SAFARI HIGHLIGHTS.

With the absence of Marula female being felt by the guides out on drive, some of our other resident leopards put on a show for us. Nthombi was seen on a few occasions, it seems her son has branched out on his own for the most part which just goes to show what an incredible mother Nthombi actually is that at the age of 14yrs old she still successfully raised another cub to independence.
One night we were very surprised to find Nstogwaan male at our camps waterhole, his territory is way down to the south west of our traversing, and he hasn't been seen this far north since he moved south about 3 and a half years ago. He looked to be in fantastic condition and had no signs of being in a fight that could have resulted in him losing territory, perhaps he was lured by the scent of a female in season looking for a mate.
Marula's cubs are doing well despite being forced into independence at such a young age with the disappearance of their mother. They seem to be surviving on small prey animals, and on the times that they have been seen they have been in excellent condition. The good news is that they also starting to relax more and more around the vehicles.
Nyeleti also made some excursions westward this month, it seems with the disappearance of Marula from some prime leopard territory that the females in the area are vying for piece of leopard turf. Nyeleti was brought up in the territory previously held by Marula and interesting times lie ahead as there are a number of females that could potentially stake a claim. 
As mentioned the Myambula pride have been noticeably absent from their usual haunts around Umlani Bushcamp. As the prides cubs continue to grow a lot of pressure is placed on the lionesses to provide enough food to go around. We have seen the lions set up in an area usually around water for a few weeks then once that area becomes void of prey they move to another. For now though the pride is spending its time to the south east of our traversing area and we wait to see what their next move is, hopefully its back up towards us. 
We have been very lucky to have the Wild dogs denning in our area the past few weeks and we have enjoyed almost daily sightings of the endangered carnivores with all their growing pups, its always entertaining spending time with at the den site as much like the adults the pups do not sit still and are almost constantly wrestling and chasing each other around, practicing for a life of being on the move and marathon hunts.
One morning, we caught up with 3 cheetah brothers who had made their way into the area, after following them moving through the reserve they began stalking some nearby impala, after a short chase and a bit of exciting driving, we relocated the cheetah with an luckless impala that they had just caught and killed. We watched as the cheetahs quickly devoured their meal before any other predator or scavenger could located on their hard earned meal.
Quality elephants sightings this month as these giants spend their time around the remaining waterholes, huge numbers of elephants continue to move in and around the Timbavati. With lots of babies the elephants are always entertaining to watch out on safari, some of our guests were even lucky enough to see an elephant calf being born!
Other interesting sightings we had ranged from hyenas to relaxed Steenbok and everything in between. Its not always about the big 5 and often our general game gets overlooked but its important to remember that without them there would be no big 5 so they play a vital role in the ecosystem and are also worthy of taking out the camera and snapping a few shots of them.
That is all for this Septembers safari highlights, lets wait and see what October has in store for us. Until then...book your safari experience with us here at Umlani Bushcamp and experience the game viewing for yourself.
Written & photographed by: Greg McCall-Peat