Umlani Captured In Photos- Weekly Update #2
Posted on Fri June 5, 2020.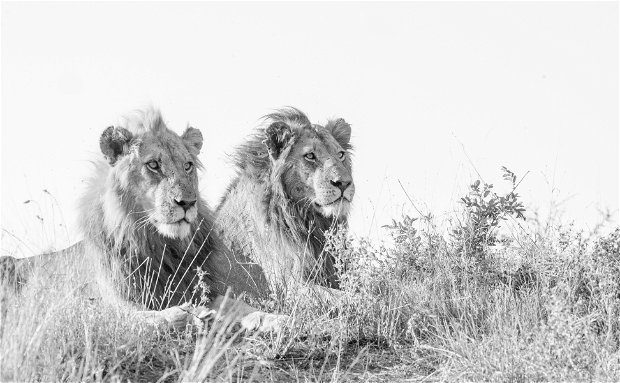 ANOTHER WEEK HAS COME AND GONE AND WHAT A WEEK IT WAS. WE DEFINITELY FEELING THE GRASP OF WINTER AS THE MORNINGS ARE MORE THAN A BIT CHILLY BUT THIS ALSO SIGNALS THE START OF THE INCREDIBLE WINTER GAME VIEWING, AND IT HASN'T DISAPPOINTED SO FAR. WE EVEN GOT TO SEE A VERY VERY SPECIAL AND RARE SIGHTING IN THE FORM OF A PANGOLIN. SO ENJOY THIS WEEKS HIGHLIGHTS IN PHOTOS.
The lions were not as regular as they have been the last few weeks, but on one after noon we found the River pride lionesses and the three Nharu males all together out on the hunt, so get lions active in amazing afternoon light doesn't happen to often so this was a real treat. The lions made an attempt at catching a zebra however the hunt was a failure and the zebra escaped...this time, and we got magnificent photo opportunities while the pride watched their potential prey.
Coming around the corner to this sight just does not get old. This was how we found the River pride on this particular afternoon. I had just seen the zebra at Marco's dam that the lions were watching. 
One of the Nharu males watching as the rest of the pride get moving towards the zebra herd, he did't quite grasp the idea of a hunt yet and let out a bit of a roar when he yawned, not the smartest move when wanting to be stealthy.
The pride came together again up on the bank of the dry river bed as they got a closer look at the nearby zebra. Before continuing to move closer to their target, offering incredible eye level photography opportunities.
After the failed hunting attempt, the pride regrouped and lay down to wait out the rest of the afternoon, we left them to it at this point and carried on the rest of the drive.
This week I had very good luck finding leopards but equally bad luck in getting photographs of them. One afternoon, I didn't even take my camera out and on that day saw Nthombi and her 2 cubs out in the open. A missed opportunity but good to know her cubs are alive and well. I did see Nthombi out and about one morning but she made photographing her a challenge as she moved in and out of long grass or thick bush in search of a meal.
After a full week of tracking Rothsay male leopard and him eluding me each time, the monkeys at camp gave up his hiding place and I got a brief and rare daylight glimpse of him as he lay on the edge of the river bed in front of camp.
I did manage to see him again the very next afternoon, and not far from his previous days position but this time I only saw him at the last minute as he broke cover to run away from me sadly. My hopes are that one day he will relax enough to be viewed during the day as is the case with most of our other leopards. 
Cleo also made an appearance, be it at long distance one morning as she used a tree as a vantage point to watch some nearby impala.
This week also saw the return of the elephants, with a few large herds moving through our traversing area. I am always amazed at how we miss elephants when they disappear for a little bit, its always special to spend time with them when they make their return.
As mentioned earlier, I did spend some time with the rarest animal to be found out here, a Pangolin. Although I have been fortunate enough to see these critically endangered animals on a few occasions, this was the first time that I was able to get incredible photos. As the Pangolin lay curled up in its defensive pose, we sat quietly until eventually it slowly uncurled took a look at all of us and then moved off into a nearby thicket. An unforgettable moment.
General game sightings and birding have also remained consistently good and kept us well entertained in between the Big 5 sightings that we had this past week. A baby giraffe, a nocturnal Genet cat and a lazy hippo made up a few of the sightings.
Written & photographed by: Greg McCall-Peat