Umlani Captured In Photos- Weekly update #3
Posted on Wed July 29, 2020.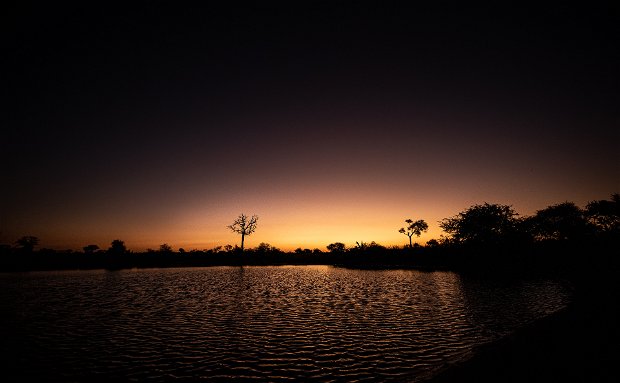 WE HAVE BEEN BUSY AT CAMP TAKING THIS QUIET TIME TO DO SOME NEEDED REPAIR WORK AROUND THE CAMP AS IT IS NOT ALWAYS POSSIBLE TO DO IT WHEN WE ARE BUSY, THIS HAS MEANT THAT WE HAVEN'T BEEN GOING OUT ON MANY DRIVES LATELY, FORTUNATELY I SPENT A WHOLE WEEK OUT IN THE FIELD RECENTLY WHEN WE HAD TWO OF THE WILDEYE GUIDES TREVOR MCCALL-PEAT AND MICHAEL LAUBSCHER OUT HERE ON A CONTENT GATHERING ASSIGNMENT, TO SAY THE WEEK WAS FULL OF HIGHLIGHTS IS AN UNDERSTATEMENT, FROM TRACKING LIONS TO SPENDING TIME WITH NYELETI'S LATEST CUB WE EXPERIENCED IT ALL.
Being mid winter, morning and evening temperatures are very low leading to some crisp game drives, but that didn't put a dampener on the animals. The lions seemed very active as we found out whilst trying to track them. We spent about two and a half days following tracks both on foot and in the vehicle over many kilometres for what seemed to be in vain until one morning whilst on foot the alarm calls of a Crested Francolin along one of the densely vegetated riverbeds led us to two of the Nharu males. We spent a short while with them but they were in amongst the riverine foliage so we decided to leave them and return in the afternoon when they would perhaps be out in the open or even a bit more active. On arriving at the site that afternoon we found all 3 Nharu males together with the oldest lioness of the River pride who we must have walked right passed in the morning whilst tracking the lions. They were out in the riverbed and we stayed with them until it was dark and got to experience all four lions roaring into the night, a truly unforgettable experience.
This wasn't the last time we saw the Nharu males that week, after spending such good quality time with them we had decided to put in some effort to finding leopard, one morning we found extremely fresh tracks for a female leopard and after a morning of tracking on foot, we had pinpointed her location to a large block in our north eastern traversing area, again we decided to head to the area that afternoon to see if we could have more luck. We circled the block and there was no sign of her tracks leaving the area, however there were some lion tracks but we didn't pay any attention to those as we were on a leopard finding mission and didn't think anymore about them. We managed to relocate on the leopard tracks from the morning and set off into the block to find her...and walked straight into two of the Nharu males. Quite a surprise when you looking for leopard and bump into two male lions. So we abandoned the leopard search and spent the remainder of the afternoon with the lions.
Elephants have been out and about in abundance, and several large herds have been moving through the area, one particular afternoon we sat with a herd as they fed and dust-bathed around the vehicle, making for an incredible experience.
One morning we came across a group of elephants heading to one of the waterholes for a drink, to see them running to the water is quite a sight and being surrounded by these huge animals while they drinking and splashing about always makes for amazing photographs and memories.
As always winter has brought the buffalo bulls to Umlani bushcamp, these guys will make the camp their home for the dry season as our camp waterhole provides the water they need on a daily basis as well as good feeding in and around the lodge. One morning we found them resting right outside the entrance gate to the camp.
Leopards were a bit elusive, with us seeing many tracks for leopards we battled to find them, one morning we did manage to find Hlangana male leopard, however we only saw him briefly on foot as he moved along a riverbed, but we couldn't relocate on him with the vehicle due to the dense vegetation. Later that afternoon, our original plan was to head back to that area and see if we could find him again but that changed when Nyeleti and her cub were found with a kill so we headed straight there and spent some time with them, the male cub is already so relaxed with the vehicles and put on a great show four us.
The following morning we returned to the scene and found the youngster up in an Apple-leaf tree, no sign of the kill or Nyeleti, from what we saw the kill was something small perhaps a Steenbok or duiker, and either the two leopards finished it or the hyenas got to it. however we spent the entire morning with the cub as he lounged in the branches of the tree.
The week was not only filled with sightings of the big 5, we spent time just sitting under the night sky taking in the stars and the night sounds that accompanied them, took photographs of nightjars, watched the sun rise on a misty morning and sat with a skulking hyena. It truly was a week to remember.
Written by: Greg McCall-Peat
Photographed by: Greg McCall-Peat, Trevor McCall-Peat & Michael Laubscher