"Kids Go Barefoot"
Posted on Wed July 14, 2021.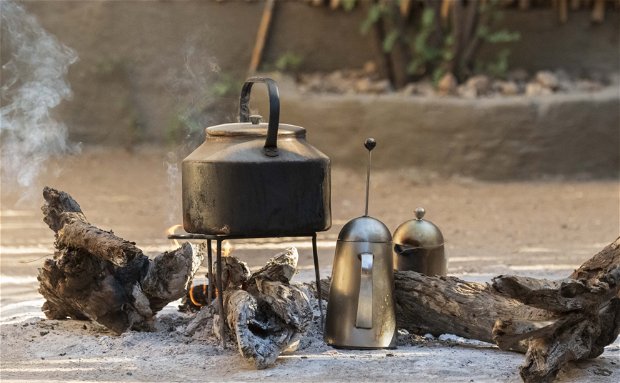 A blog describing two recent guests at Umlani's experience.
Kids Go Barefoot.
Umlani Bush Camp  - Timbavati         July 2021
Peering over the deck of the sleep-out treehouse three young faces were wide eyed with excitement. "The Hyena's kept us awake all night!" They tumble down the leopard-proof ladder in pink PJ's grabbing for hot chocolate and crumpets, excited for a game drive in to the dawn cold with "Game Ranger Greg": They talk excitedly about a night of stars to remember forever. Umlani's star beds are not to be missed!
Umlani means "Place of rest", but it is really a Place of Magic. The magic happens when people become loose and free and the pink mornings with Leadwood smoke and coffee are how the safari days' unravel. Families sport barefoot basics and welcome slow time and very few restrictions. Parents don't chastise or worry and kids roam along the paths in packs to swing in the hammock or leap in to the pool. Big tables set for casual meals mix strangers with friends, toddlers with teenagers, staff with guests. 
There is little need for a kids program or anything formal at Umlani. Kids just love that their parents are relaxed, nobody is guiding the rhythm of their day and everyone is their new friend. The family rondavel is perfect for a family of 4 – kids sleep in cosy built- in beds and an outdoor bathroom means watching the monkeys from your shower offers great entertainment.
Game drives are almost entirely on your own – few vehicles traverse this area, and sightings are relaxed without jostling for best position or limiting viewing time. Kids love sundowners where learning about spoor, Implala poop spitting competitions accompany biltong and soft drinks, and home-after-dark songs are sometimes heard from the kids huddled in beanies and blankets against the winter chill. 
So pack very little, leave the iPad, grab the kids, and a few kokis, and head to Umlani where simple means happiness. Expect the simple things to delight and surprise you, and know that connections happen in the warmth of this camp – sometimes even friends are made for life. 
Written by: Jenni Saunders (www.villasandafrica.com)
Photographs by David Rogers ( www.davidrogers.co.za)