SIGHTINGS BLOG- February 2019
Posted on Wed March 6, 2019.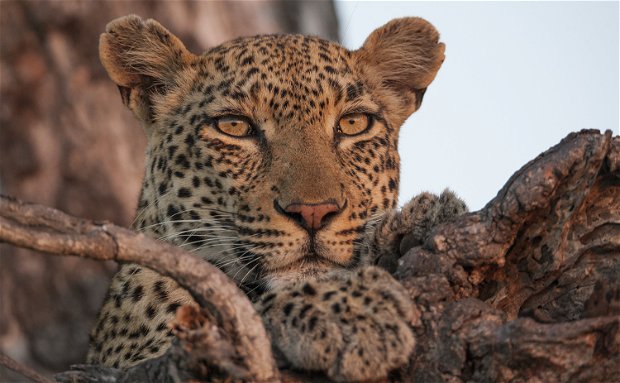 THE MONTH OF FEBRUARY SAW US HAVE SOME OF THE MOST INCREDIBLE SIGHTINGS TO DATE, ALONG WITH A LOT OF VERY WELCOME RAIN, THE ANIMALS SEEMED TO SHOW UP FOR OUR SAFARIS TOO, IN PARTICULAR THE BIG CATS AND ESPECIALLY OUR RESIDENT LEOPARDS. HOWEVER IT WASN'T JUST THE LEOPARDS THAT ENTERTAINED US BUT A WHOLE HOST OF THE TIMBAVATI'S INHABITANTS FILLED OUR CAMERA LENSES THROUGHOUT THE MONTH TOO, SO SIT BACK GRAB YOURSELF A CUP OF COFFEE OR A GLASS OF WINE AND ENJOY THIS INSTALLMENT OF OUR SIGHTINGS BLOG AS WE SHARE SOME OF THE INCREDIBLE SIGHTS WE HAD THE PRIVILEGE OF PLAYING WITNESS TO IN FEBRUARY.
Let's kick things off with our lion sightings, the powerful Mbiri males have been seen on a number of occasions, either with the Zebinine pride or out on patrol as they mark their territory. These males are going from strength to strength and the smaller males wounds that he received have healed up now just adding a few more scars to his impressive collection. They have also successfully spread their genes through to the Myambula pride, February saw the pride introduce their 8 brand new cubs to us, a truly special moment that our guests were fortunate enough to experience.
We caught up with the Mbiri males one morning as they made their way through their territory, we were woken up by their nearby roars and it was only a matter of time before we located the males close to camp and got to spend some good time with these impressive individuals in beautiful morning light as they went about their business.
As mentioned we found the Mbiris with the Zebinine pride on a few occasions, with the 2 Zebinine cubs growing the pride is moving around our traversing area a lot more which has resulted in us not seeing the pride as frequently as we have in the past, when we have seen them though it has been some pretty special sightings. On one evening we found the entire pride together quenching their thirst from a small natural waterhole, and in another sighting we found the 2 Zebinine lionesses and the 2 cubs right in the middle of one of our riverbeds that was flowing after the recent rains that we had, now as many of you know cats do not like water...apparently, however that wasn't the case in this sighting as we watched the lions move through the flowing water like it was second nature to them, this was truly a remarkable sighting to be a part of and one that will stay in the memory banks for a long time to come.
As mentioned we were lucky enough to meet the new cubs of the Myambula pride, this pride usually spends most of their time to the south east of our traversing area, but with the cubs they have been denning in our area and we have enjoyed almost daily sightings of them and their new furry bundles of joy, with lions being so social its a real treat watching the cubs interact with each other and the older lionesses. 
From one big cat to another, we now move onto our leopard sightings which to be honest have been better than ever. Usually summer means that our leopard sightings are less frequent than normal due to the thickness of the vegetation and the abundance of prey animals and water around the bush, these elusive cats generally don't need to move far for food or water and with their perfect camouflage they melt into their surroundings. But this summer seemed to bring out the leopards, I think a few factors played a part in this, namely with the constant presence of lions the hyena population has dropped this allowing the leopards to move around and hunt without the constant pressure of these scavengers stealing their kills and then majority of our female leopards have been raising cubs which means they have to be more active and regularly make kills in order to provide for their young. Whatever the case, we have been blown away by the quality of leopard sightings and even seen one or two new faces in the area.
One of the first leopard sightings we had was of a new young male to the area, thanks to social media he has been identified as a young male that was born in the Kruger Park in a private concession some 50+km from Umlani, he is known as the Xidulu male which means termite mound in the local language and he gets his name from his love of resting on top of termite mounds. He seems to be settling into the area however it won't be an easy time for him as he is within the territories of two big males namely Madzinyo and Rothsay, but often males are able to keep a low profile especially in areas where dominant males have extremely large territories which seems to be the case here so hopefully we get to see more of Xidulu in the future.
Marula has been an absolute star as well this last month, her 2 cubs are doing very well and she has been making regular kills and seen hunting on a number of occasions, we were even lucky enough to find her one afternoon after she had just killed an impala, we literally just missed the actual kill but we got to see her dragging the carcass to a suitable spot before she went off to fetch her cubs, unfortunately while she was away a lone hyena found the kill and stole it from her before she could return and get it up into the safety of a tree. 
The eastern side of our traversing has been very popular with our local leopards and we have seen no less than 6 different individual leopards in this area over the past two weeks. On some occasions we even had more than one leopard in a sighting! This kind of leopard viewing is almost unrivaled and truly a once in a lifetime experience for our guests to be in the presence of these cats on such a regular basis. Here are a few more images of some of our leopard sightings that we had in February:
It wasn't just the big cats that gave us good sightings this month but also some of the other birds and animals that call the Timbavati home too, there has been huge numbers of elephants around enjoying the abundance of vegetation that has come with the rains as well as the marula fruits that are scattered throughout the reserve. With it still being the wet season the birdlife has been its best and even our birding guests have been satisfied with the many different kinds of birds that this area has to offer. When on safari it is important to remember that it is not only just about the big 5, although that is on everyones list of things to see but without the smaller things that the bush has to see there will be no big 5, and not even they managed to escape having their photos taken.
With that, we end this edition of our highlights blogs, as summer draws to a close and autumn approaches we look forward to seeing what March will provide us with. Having small lion cubs and leopard cubs around can only mean that we should have more of the same...Have you booked your stay at Umlani yet that you too can experience this magnificent place and all the glory that comes with it?
Until next time...
Written & photographed by: Greg McCall-Peat