SIGHTINGS BLOG- What has happened to Marula?
Posted on Fri August 30, 2019.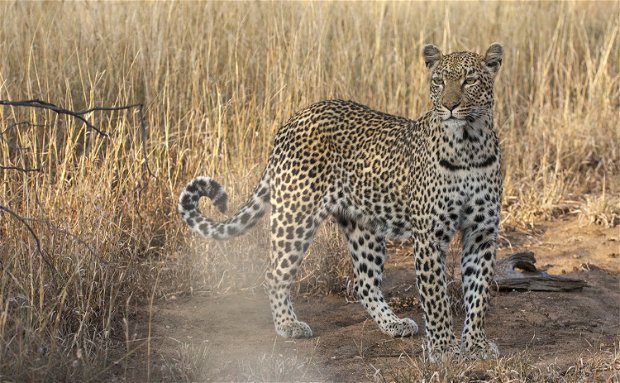 CONCERNS AMONGST THE GUIDES AND TRACKERS IN THE CENTRAL TIMBAVATI WITH REGARDS TO MARULA FEMALE LEOPARD CONTINUE TO GROW WITH EACH PASSING DAY THAT SHE IS NOT SEEN. WHAT HAS BECOME OF OUR ONCE MOST VIEWED LEOPARD? WHEN IS IT TIME TO GIVE UP HOPE AND MAKE THE CALL?

My last blog post about the incredible sighting we had of her with her two cubs now seems very ironic as that was the last sighting we had of Marula, I had mentioned how quality sightings such as the one we had that day would become common place as the cubs grow and hone their hunting skills. Little did I know that as it stands that sighting would be a once off.
For the past month, there has not been a sign of our once ever present female leopard. While out on drive checking her previous haunts end as no shows from her. Her favored trees that she would often use as vantage points or resting spots no longer display her beauty and the roads that crisscross her territory no longer display her tracks for us to follow. Although in the past she has disappeared before, it has never been for this long especially given that there has been absolutely no sign of her.
I have been delaying the writing of this blog in the hopes that Marula would show herself, but as mentioned with each drive that comes and goes and she is not seen hope dwindles. In a way I hope this post turns out as a jinx and she shows up just to prove me wrong! 
We can only be left to speculate the reasons for her disappearance, without finding a body there is no real answer to the question of what happened to her, but that is the way of nature. We will never have all the answers and it is a reminder that these animals we follow and know so well live in a harsh world, where anything can happen at anytime, and in the very back of our minds we can hold out that she will make a return, no matter how slim the odds are, but that can only be left up to time which as we know heals all.
But for now, we will celebrate some of the incredible sightings that this beautiful leopard has given us through the years and hold onto those memories. There are other leopards and there will be more leopards in the future, that is one thing that is certain and the void left by Marula will be filled. Nature gives and nature takes away...
Written & photographed by: Greg McCall-Peat