Umlani Captured In Photos –August 2018
Posted on Fri August 31, 2018.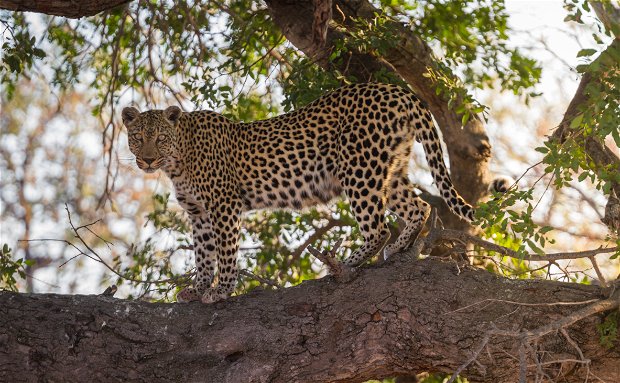 "I dream of vast deserts, of our forests, of all our great wildernesses. We must never forget that it is our duty to protect the environment." Nelson Mandela
August saw the bush getting more and more dry, and with that the animals congregate around sources of water. This meant that finding incredible sightings was made slightly easier with the Zebinine pride as well as the Ross pride following the big herds of buffalo frequenting Marcos dam.

LIONS
The Zebinine prides cubs have been more and more active as the month drew on, with fantastic sightings from a distance. More recently, however, they relocated the cubs down the river bed to an area where access to the den site was easier and closer than before.
We believe that the cubs are around 2 months old now, so hopefully next month we will be seeing more movement from them. The Zebinine females have been able to consistently take down large prey. We were treated to them fighting hyena off of one of their kills with ease.
LEOPARD
The month was off to a good start with Marula making two kills in the space of three days: one steenbok and one big male Impala. The Impala kill was put in a tree but likely stolen by a male Leopard which we later saw feeding on the kill.
Ntombi has also been showing off lately, with sightings of this stunning female Leopard being a weekly affair. Guests were treated to a magical sighting of her with a duiker in a tree after which she walked around our vehicle within spitting distance. Were all hoping that next month will feature a sighting of Nthombi's cubs which are somewhere in the area.
ELEPHANT
Above is the impressive bull elephant named Apollo. He has been in the area for most of the month and is perhaps one of the most relaxed Bulls of his size. He also has a particular taste for marula bark and has put a considerable dent in the local marula tree population.
A herd of elephants was approaching the vehicle when out of nowhere a musth bull elephant came from behind the vehicle. As we sat wedged between the matriarch and the Bull, this photo was taken.
BUFFALO
Winter is drawing to a close, and water as well as sufficiently nutritious grass is scarce. As a result, the buffalo are congregating in their hundreds around water sources. We've had many an occasion this month where we've been surrounded by 300+ Buffalo.  An indication of their slow recovery from the drought of 2016.
SPECIAL SIGHTINGS
A rare sighting was had of a 4 meter rock python up in a tree. Signs indicate that it might have gone to the tree to seek refuge from hyena.
As mentioned before, water is scarce and many water holes have turned to mud. An unfortunate buffalo got himself stuck in the mud only to be killed by hyena later that night. The sighting was truly an incredible display of the chaos that can irrupt when hyenas fight over food.
In other hyena related news, a new den has been started! Within, are four tiny hyena cubs as curious and playful as only hyenas can be.
After following a pack of wild dogs for some time, we found that they were running to the aid of one of their injured pack mates. A fight broke out between hyena and wild dogs ending in the hyena retreating to the water's edge and the wild dog escaping.
Yet another amazing month in the bush with sightings that will never be forgotten.  The rains are still more than a month away so September should yield some excellent sightings involving the predators of the Timbavati.
Written & photographed by: Jordan Wallace