Umlani Captured In Photos- July/August 2019
Posted on Thu August 15, 2019.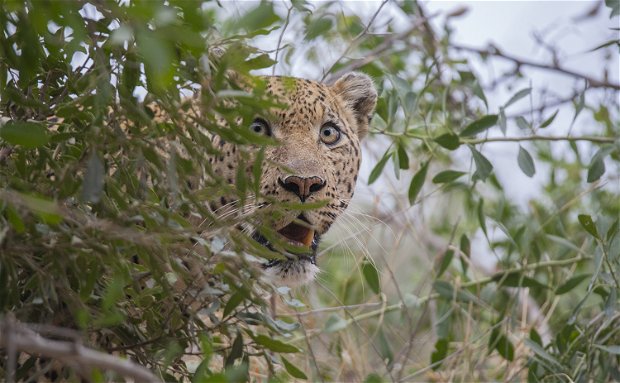 AS THE MONTHS PASS BY IT SEEMS OUR SIGHTINGS JUST SEEM TO GET BETTER AND BETTER. JUST WHEN WE THINK IT CAN'T GET ANYMORE INCREDIBLE, MOTHER NATURE DELIVERS EVEN MORE SPLENDOR. JULY AND AUGUST SAW US HAVE ALMOST DAILY SIGHTINGS OF THE MYAMBULA PRIDE WHO SEEM TO DEFINITELY HAVE MADE THE CENTRAL TIMBAVATI THEIR NEW HOME AND CONTINUE TO INCREASE THE SIZE OF THEIR NEW FOUND TERRITORY. THE LEOPARDS REALLY ALL CAME OUT TO SHOW THEMSELVES AS WELL WITH US SEEING 12 INDIVIDUAL LEOPARDS. HOWEVER IT WASN'T JUST THIS THAT WAS OUTSTANDING IT WAS THE SHEER QUALITY OF LEOPARD SIGHTINGS THAT WE HAD THAT TRULY STANDS OUT. ELEPHANTS AND BUFFALO HAVE BEEN EVER PRESENT WITH LARGE HERDS OF BOTH SPECIES FREQUENTING OUR TRAVERSING AREA AROUND THE LAST REMAINING WATERHOLES. THEY SAY WINTER IS THE BEST TIME OF YEAR FOR GAME VIEWING AND FROM THIS LAST MONTH, WE COULDN'T AGREE MORE, SO FOR NOW ENJOY A BUMPER ISSUE OF THE LAST TWO MONTHS SAFARI HIGHLIGHTS CAPTURED IN PICTURES.
What a change it has been to previous years having the Myambula pride spending more and more time within our traversing area, if we think back to a couple of years ago when we hardly had any lions in the area to now it is an incredible transformation. The 10 cubs are still all doing very well, the 4 mothers are providing consistent meals for the growing youngsters and the pride seems to be going from strength to strength as they continue to grow their territory. We enjoyed many sightings of this pride during the past months however a couple of sightings really stood out.
We caught up with the pride as they made their way to one of the waterholes for a drink, to see such a big pride all together and on the move was extremely special, to have them all line up for a drink, priceless.
We had another opportunity to see the pride quenching their thirst after the lionesses had a failed hunting attempt late one morning, the lionesses met up with the cubs and lead them to a waterhole. 
A few more images taken of the Myambula pride whilst out on safari in July and August:
The Mbiri males have been seen quite a bit lately, they seem to be doing an excellent job of keeping their territory clear of rivals and protecting their prides. Male lions have a certain presence about them that just exudes power and the Mbiri males are no exception. The bond between these two males is incredible and they definitely believe sticking together is the way to go about protecting their turf.
With all the leopard sightings that we had it was really hard to actually pick which ones were highlights as we had so many incredible moments with these beautiful cats.
One major highlight was spending a morning with Marula and her two cubs as they played in a riverbed after feeding on an impala.Check out the blog about this sighting if you haven't already by following the link-
We managed to see Rothsay male leopard on a few occasions, he is becoming so relaxed around the vehicles at night and with his core territory being around Umlani itself he is becoming a common sight on our way back to camp in the evenings. On one night we found him up in a tree with an impala kill, however he wasn't alone. An unknown young male leopard had joined the sighting and was busy feeding off part of the kill that had dropped to the ground whilst the big male had been feeding.
Marula and her cubs treated us to quite a number of amazing sightings, she made a few kills giving us the opportunity to spend good time with the trio of leopards, this included one morning us finding the leopards on a kudu carcass, the antelope seemed to have died of natural causes and leopards being opportunistic, took full advantage of the free meal.
Sadly though for the past 3 weeks Marula has not been seen, her tracks have not been picked up by our trackers and her once regular sightings have dried up completely. Her 2 cubs have been found around the area where we last saw Marula and are still doing well despite being very young to be left alone and forced into independence. The hope for now is that Marula has come back into early estrus and she is off looking for males to mate with, but with each passing day and no sign of Marula our hope is slowly fading. Reasons for her disappearance can be a number of things, and without seeing a body it will be near impossible to know what actually happened to her. Hopefully we are wrong with our suspicions and she does make a return, keep an eye on our social media for any update whatever the case may be. 
Nthombi female and her son made the odd appearances, for the most part they spent a lot of their time in the northern reaches of her territory but when they did make their way south they spoiled us with some special sightings. 
Thumbela female also made a couple of forays west from her usual territory, unfortunately it looks like she has lost her latest litter of cubs and she seems to be seeking out males to mate with. While we followed her going about the task of scent marking she offered us some great photographic opportunities to capture her beauty.
Huge herds of elephants have been moving through our traversing area lately and hanging around close to the remaining waterholes, always provide entertaining sightings while out on safari. One of the most amazing experiences is spending time with these gentle giants as they go about their business.
Other highlights included spending time with a male cheetah one afternoon, we rarely see cheetah due to the presence of the larger predators in our area, so when a cheetah does make an appearance its always something special. The buffalo herds have also made a huge comeback as we reach the peak of the dry season and both water and good grazing become more scarce. Surprisingly with the number of lion sightings we have had we have had quite a few encounters with hyenas lately, we were even fortunate enough to see an adult hyena bringing a new born cub to a den on our traversing area. 
That's a wrap for this double up of monthly highlights, as we head into spring and await the transformations that the bush undergoes we look forward to seeing what the month of September holds for us.
Written & photographed by: Greg McCall-Peat