Umlani captured in photos- June & July 2017
Posted on Fri July 28, 2017.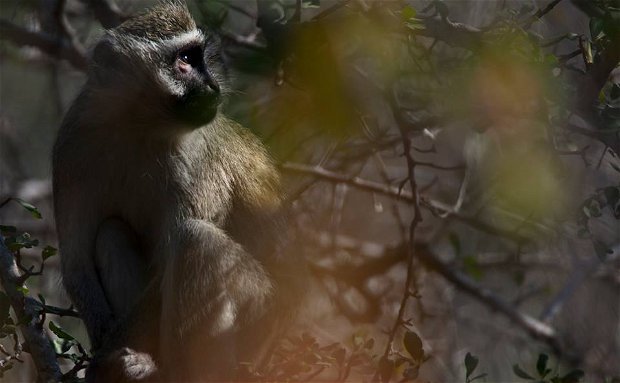 If you will stay close to nature, to its simplicity, to the small things hardly noticeable, those things can unexpectedly become great and immeasurable."- Rainer Maria Rilke
It is incredible to think that we are moving out of winter already, as time flies by one thing remains a constant AMAZING animal sightings, in this highlights blog we have included last months sightings, creating a bumper issue for your enjoyment.
                     A young hyena takes time out to catch a snooze after a wrestling match with its siblings.
One of our nocturnal inhabitants the African wildcat, rarely seen and even more rare to photograph due to their elusive nature.
Marulas boy has been seen a number of times the last two months after a long absence, he is growing fast but he has a tough time with all the other males in the area but he seems to be flying under the radar and staying     out of harms way.
              A brown headed parrot more often heard than seen, adding some color to the drab winter bush.
   One of the great mysteries of the bush, how do our trackers spot these Flap-necked chameleons at night?
When it comes to photographing textures no subject is better than the elephant, especially when there is golden winter sunlight.
This male lion and his younger coalition partner are new comers to the area and we are not sure where from but judging by the size of him he is a force to be reckoned with and since their arrival even the two brazen Mbirri     males have made themselves scarce.
An elephant learning to use his trunk waving a branch around trying to get it into his open mouth without much success made for a very comical moment.
Nthombi female looks like she is heavily pregnant and we eagerly await the arrival of her cubs, she is a fantastic mom so we hoping for the best that she can raise these cubs to adulthood and we have some spectacular         leopard viewing on the horizon.
This winter the large buffalo herds have been uncharacteristically scarce, but when they have been around they are inevitably being trailed by lions which could be the main reason why we are not seeing the herds as they       keep moving trying not to give the lions any chances.
We had a new pride of lions move through our traversing area, they are known as the Myambula pride from the southern sections of the Timbavati, it seems the void left by the Machaton pride is being picked up on and         drawing in lions from all over investigating the potential of the area.
The old Machaton female has been seen regularly around camp, she managed to kill a young giraffe only to have it stolen by hyenas, in the battle over the kill she received a beating from the hyenas and is still nursing the wounds.
We have been seeing Marula female a lot the last few weeks, and on some occasions she has been found far east of her usual territory, scent marking and seemingly claiming it as her own in the absence of Nyeleti, time     will tell as to what happens as Nyeleti has recently been seen again after months of not being around.
 A young Giant plated rock lizard peers out of a termite mound that is also occupied by a group of Dwarf         mongoose, perhaps this little guy is using them as protection against predators such as snakes.
We got to see this Verreaux's eagle owl, out in broad daylight after Marula female passed beneath its day time   roosting tree flushing out into the open.
Curiosity got the better of this Dwarf mongoose who couldn't help itself and just had to come out of its burrow to investigate us, most of the times that these little guys are seen they scampering down into their burrows, but if   you sit and patience one by one they will peek their heads out to watch you.
The ever present Dagga boys have been hanging around camp as usual and are often seen at the waterhole in front of our camp, wallowing the warms days away.
 We found the Hercules pride last week, and although skittish they offered us a special sighting as their behaviour is that of lions that aren't used people, taking us back to times when we weren't here and Africa was   truly a wild place.
Our thriving Tree squirrel population never falls short on offering photo opportunities especially on cold winter     mornings when they sunning themselves before they start their day of foraging.
                              Love was in the air, and so much so that even these leopards tails felt it.
 We recently had Machaton lioness in front of camp at our waterhole. It is moments like this that one realises      that you are in the middle of ther bush, when you can see a lion right from your doorstep.
This new young male leopard to our area comes with a remarkable story. He has traveled a huge distance to get here. His name is Makhombo and he was born in the Sabi Sands which is another private reserve adjoining the Kruger National Park, the distance he traveled from his birth place to here is rough 90km, it is truly unbelievable the distances that these animals travel.
A lone lioness was seen on one occasion, it seemed as though she was nursing cubs, the guides tried their best to keep up with her but eventually had to give up when she moved into the dense vegetation of one of our river   beds. It will be interesting to see if she shows herself again and perhaps next time it will be with her cubs.
A zebra stallion displaying the Flehmen grimace reading the scent of one of his females to see if she is ready     for mating.
One of the Mbirri males, these males haven't been seen as regularly as they have been in the past, we can only presume that it is the presence of the two new males in the area and perhaps the lure of females further north     from us resulting in their lack of presence lately. 
Mazinyo male killed a young kudu producing a spectacular sighting of this large male leopard, he displayed awesome power as he hoisted the large kill into a tree to keep it out of the reach of the hyenas that swarmed     the area, the power of leopards never ceases to amaze onlookers.
A welcome surprise at the Mazinyo sighting was when Nyeleti appeared on the scene, and turned the already incredible sighting into something very rarely seen, leopards mating. Since the arrival of Mazinyo we have been wishing for this union between these two leopards as their relaxed attitudes would allow for us to witness this     rare event, and they did not disappoint, mating repeatedly right next to our game viewers.
If you have visited Umlani, you would have noticed the rock gardens around camp filled with Aloes, these flower in winter turning the surrounds around camp a bright orange, these flowers full of nectar attract a vast array of birdlife that feed on it, this Marico sunbird is one of those and one is pleasantly surprised at the photographic opportunities you can get even just in and around the camp itself.
One of the big highlights was finding the Machaton lioness with three small cubs, just when we thought there could be no more said about this legendary lioness, then more is added to her story. However our excitement was short lived as it seems the strain of being alone and old was too much for the lioness and it looks like the cubs did not make it. It is always sad especially in a situation that to us is dire but for an animal it is just life in     the wild which is relentless and hard.
A lone giraffe pausing in the golden light of late afternoon after quenching its thirst at one of our remaining           waterholes.
As mentioned earlier, Nyeleti has not been seen for the last few month and there was much talk amongst the guides as to where she was and even if she was still alive, her arrival at the Mazinyo sighting was welcome and it was so good to see she is still alive and well and looking to have cubs, her transformation from adolescent to adult is now complete and interesting times lie ahead as Marula seems to be pushing into her territory, will she stay and fight for her turf or will she give it up to the older bigger Marula? only time will tell...
That is all for this action pack bumper blog, hopefully the feast of pictures will keep everyone going until next month when we see what nature has in store for us here at Umlanmi Bushcamp.
 Written by: Greg McCall-Peat
Photographed by: Greg McCall-Peat & Oliver Lane