Umlani Poetry by Rebecca Campbell
Posted on Fri December 4, 2020.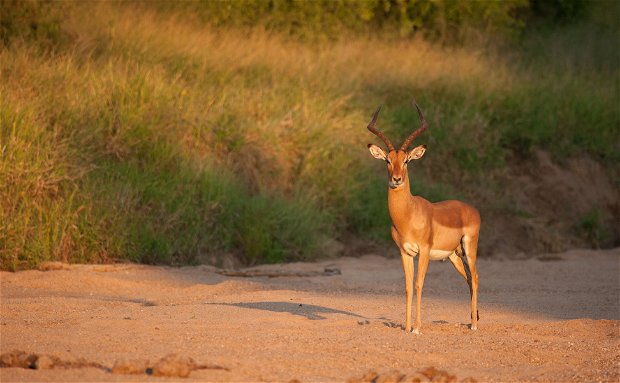 THE AFRICAN BUSH IS A MAGICAL PLACE AND HAS A WAY OF TOUCHING ONES SOUL.
ENJOY A COLLECTION OF POEMS WRITTEN BY ONE OF OUR GUESTS REBECCA CAMPBELL INSPIRED BY HER STAY WITH US HERE AT UMLANI BUSHCAMP.
UMLANI ELEPHANTS
Rebecca Campbell 
The elephants did not want me to leave.
At least, that's how it seemed to me.
Why else should they have blocked the track
and delayed my departure?
In my urban compact,
ideal for the city,
I sat,
engine idling,
on top of a little rise,
watching the elephants ahead.
I did not want to leave,
even though the sky was grey
and the temperature cool.
The elephants seemed to know this.
They were in no hurry.
And you don't argue with an elephant.
But I had responsibilities to meet,
duties to fulfil.
Yet they all seemed so trivial
against the sweep of the sky,
the endless bush
and the quiet contentment of the elephants,
feeding on shrubs and trees,
newly green from the recent rains.
And I wished I could turn back,
back to Umlani.
But I could not.
And the elephants seemed to know that, too,
and slowly,
as if reluctantly,
they cleared my path.
And I resumed my journey
back to the distant city.
MORNING STORM
Rebecca Campbell 
Grey clouds
dampen the light of dawn.
Thunder rumbles,
yet the birds still sing.
There had already been rain,
in the night,
too gentle to disturb my sleep.
Lightning flashes,
the rain comes,
heavier now.
Dry winter is finally over.
The lowveld bush,
yesterday withered,
has revived overnight.
The rain pours now,
the birds are silent,
no animal is seen.
But vegetation,
so recently grey,
now blazes green
in a transformation so sudden
that no outsider would believe it.
The thunder fades,
but persists.
The rain is constant now.
The birds resume their singing.
A paradox of nature,
life-giving storm,
joyful not fearful,
refreshing the world
and reviving me.
UMLANI
Rebecca Campbell 
Nyala are in the camp,
quietly grazing close to me,
their confidence
is an honor
of which I am profoundly aware.
Their calmness is healing.
The place of rest,
Umlani,
is working its magic.
Years of pain,
years of stress,
fade slowly away.
My heart's terrible break
is finally healed.
I will never forget her,
my beloved,
who made me whole,
but now,
I can recall with joy,
and not just pain.
Tears can still flow,
but so also can laughter.
Lowveld bush spreads all around me.
Birds sing,
monkeys chatter.
The sky is grey,
the wind blows,
the air is cool.
But in my heart,
I am warm.
My process of re-birth
is almost complete.
Refreshed,
renewed,
I can go forth confidently,
I can face the world.
The place of rest,
the place of love,
has worked its magic.
AT THE DAM
Rebecca Campbell 

At the dam we stand,
as we sip our drinks,
alongside the Land Rover,
battered but bushworthy,
and talking of the ones we love.
The sun is setting.
Heavy cloud turns
what should be glorious
into merely pretty.
We are not sisters,
and yet we are,
sipping our drinks,
sharing confidences
and talking of the ones we love.
The birds swoop down over the dam.
Swallows have arrived from Europe.
Summer is here.
But it remains cool,
yet sisterhood keeps us warm,
as we sip our drinks
and talk of the ones we love.
Not lovers,
for we,
for different reasons,
are both alone,
but neither of us is lonely.
As for the future,
who knows?
My sister is still beautiful,
and I am not too bad,
and,
although I had my perfect partner,
and need no other,
a lover might be fun.
We'll see.
We'll both see.
My sharp-eyed sister,
bush woman,
in her element,
catches movement in the bush,
hundreds of meters away.
This is a wild place,
a conservation place.
Here the animals rule.
Her eyes do not mistake her.
It is a Zebra.
No threat.
We need not move.
So we sip our drinks,
eat our snacks
and talk about the ones we love.
The dam is a dark mirror,
the wind insufficient to ripple the water.
Silence reigns.
The sky is grey.
Yet this is still a special place
and a special time.
The setting Sun now burns through the cloud,
clear golden disk,
stripped of its corona,
amazing,
not blinding.
Dusk is coming,
as we sip our drinks,
share confidences
and talk about the ones we love.