Umlani Captured In Photos -June 2019
Posted on Tue July 2, 2019.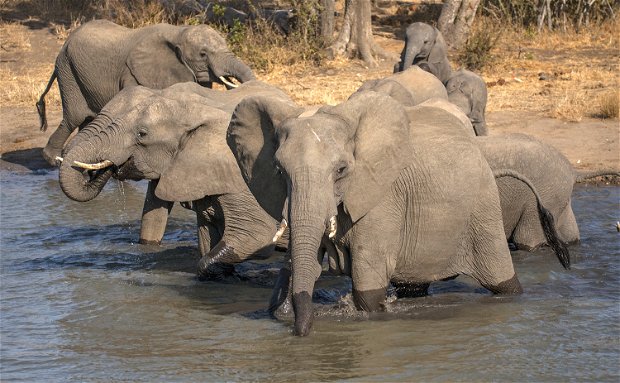 ANOTHER MONTH HAS FLOWN BY HERE AT UMLANI BUSHCAMP, WINTER HAS DEFINITELY SET IN WITH VERY FRESH MORNING AND EVENING TEMPERATURES. WE ENJOYED ALMOST DAILY LION SIGHTINGS IN JUNE WITH THE MYAMBULA PRIDE TAKING UP RESIDENCE ON OUR PROPERTY CLOSE TO THE PERMANENT WATER OF MARCOS DAM. LEOPARDS WERE A LITTLE MORE SCARCE PROBABLY DUE TO THE CONSTANT PRESENCE OF THE LIONS. WE STILL ENJOYED HUGE NUMBERS OF ELEPHANTS MOVING THROUGH OUR TRAVERSING AREA AND EVEN GOT TO SEE THE ODD BIG GROUP OF BUFFALO AS THEY SEARCH FOR WATER AND GOOD GRAZING IN THE TOUGH DRY SEASON. ENJOY THIS MONTHS INSTALLMENT OF OUR SAFARI HIGHLIGHTS FOR JUNE.
The lions of the Timbavati have been absolute stars this month when it came to our game drives, the 4 Myambula lionesses and their 10 cubs have been very active especially around Umlani Bushcamp itself. One morning the pride was found on a full grown kudu bull carcass along with the 2 Mbiri males, that afternoon when we returned to the scene the pride had also just killed a zebra. 3 of the River pride males then foolishly approached the carcasses and were met aggressively by the 4 lionesses the commotion woke the sleeping Mbiri males who then chased the males off, we could hear the dominant males giving at least one of the younger males a good hiding before roaring out in victory. As the big males made their way back to the kill and their pride, one of the young males returned to the zebra kill and started feeding, it appeared that he did not fear the mighty Mbiri males who's roars were getting closer and closer. We sat in anticipation to see the outcome of this bold move by the younger male, however on sight of the larger males making their approach he lost his nerve and began to run for his life the big Mbiri male gave chase and again we could hear the sounds of lions fighting as the younger male got caught, beaten and chased out of the area. The smaller Mbiri male guarded the kill sporting a few fresh cuts and blood oozing from his mouth, but defiant over the young intruders, the pride and their cubs were safe for another day and our guests were left with a memory that would last a lifetime after a display of natural power second to none.
Another incredible sighting we had was when our dinner was interrupted by the Myambula pride bringing down a large buffalo bull right outside camp. You can read the blog about this sighting by clicking here: The lions and the buffalo
Having this pride of lions around and seeing them daily has been a real treat as all the cubs offer some truly special sightings, here are some of the pride highlights for the month.
As mentioned with all the lion activity it has meant that our leopard sightings haven't been as frequent. We did get to see Ntsogwaan male one afternoon however he made the sighting difficult as he moved through thethick riverine thickets of one of the many dense drainage lines that course through the Timbavati and we didn't manage to get any photos of him but the few brief glimpses we did get of this large male leopard were priceless.
We spent an evening with Nweti female who is Nyeleti's now almost independent daughter. She takes after her mom and her grand mother Rockfig jr in the looks department and is a stunningly beautiful cat. We sat with her as she lay on top of a termite mound in the night listening to nearby impala before drifting off to sleep.
Thumbela was also seen on a couple of occasions when she killed what looked like a bushbuck. She had the kill stolen by a hyena, however managed to steal it back and hoist it high up into a nearby tree. She no longer looks pregnant so must have given birth somewhere in our eastern traversing area and we look forward to the day when we get to see her latest cubs.
Marula was uncharacteristically elusive this month, however with the Myambula pride residing in the southern reaches of her territory and the Zebinine pride moving back into her core territory it is understandable that she has shifted out of her usual haunts to make sure her cubs are safe. Both her and the cubs are still alive and well though as tracks have been seen and one evening we got a very brief glimpse of the trio just before arriving back at camp and we hope that in the next month our regular Marula sightings with return.
After a relatively quiet start to the month with regards to elephants they big herds returned and we were treated to some truly special sightings with Africa's largest land mammal. One morning drive after searching high and low for elephants for about 4 days we checked one of the waterholes and were greeted with a sighting of a huge herd quenching their thirst, as we sat watching them a second herd joined them and we were completely surrounded making for a magical sighting.
That afternoon it was as if a switch had been flicked and some one said let there be elephants as we came across herd after herd getting up close with these giants as they fed around us and some of the youngsters playfully sparred with each other.
Like we touched on earlier in the blog the buffaloes have made a bit of a comeback this month, after the drought that we experienced a few years back the buffalo numbers took a huge knock and they have actually been rather difficult to find since, apart from the odd lone bull or small bachelor groups the large herds that we were used to seeing have all but disappeared. However as the dry season progresses we have seen a couple of large herds moving in and out of the central Timbavati providing us with our much needed buffalo fix that we have been longing for.
We were also very fortunate to have a sighting of wild dog, they have been denning north of our borders so sightings have been a lot less common than in past months however on this occasion they managed to kill and impala and while we were with them a clan of hyenas arrived and a bit of a scuffle ensued. Its an eternal battle between these two carnivores and we were very privileged to witness something like this in the flesh.
Overall the sightings in June were fantastic as can be expected for this time of the year and July can only get better. General game viewing was as good as always with plenty of different species around, filling the spaces between big five sightings nicely.
That wraps up this months highlights blog, we hope you enjoyed the feast of photos and incredible sights that we got to experience here. Until next time...
Written & photographed by: Greg McCall-Peat