Umlani Captured In Photos- September 2018
Posted on Fri October 5, 2018.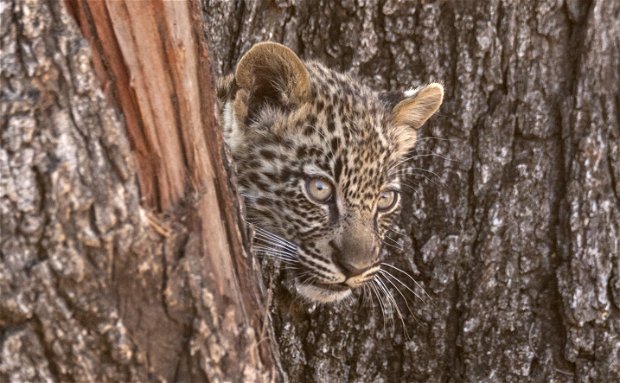 OFTEN IF YOU SPEAK TO GUIDES THEY WILL TELL YOU THAT THE DRY SEASON IS THE BEST TIME OF YEAR FOR GAME VIEWING, THIS RINGS TRUE WHEN YOU LOOK AT ALL THE INCREDIBLE SIGHTINGS THAT WE HAVE HAD IN THE MONTH OF SEPTEMBER, THE LACK OF WATER AS WATERPOINTS BEGIN TO DRY OUT FORCES ANIMALS TO THE LITTLE BITS THAT REMAIN MAKING THEM AN ABSOLUTE HIVE OF ACTIVITY. THE SPARSE BUSHVELD AFFORDS US BETTER VIEWS IN AS WE TRAVERSE THE AREA IN SEARCH OF ANIMALS, WHICH ARE NOW A LOT EASIER TO FIND AS THEY MOVE AROUND MORE IN SEARCH OF BOTH FOOD AND WATER. ALTHOUGH IT IS A TRYING TIME FOR THE HERBIVORES, IT IS A TIME OF PLENTY FOR THE PREDATORS, AND WE HAVE BEEN LUCKY WITH ALL THAT WE HAVE SEEN THIS MONTH, SO WITH THAT BEING SAID, PLEASE ENJOY OUR HIGHLIGHTS CAPTURED IN PHOTOS FOR THE MONTH OF SEPTEMBER.
LION:
Our lion sightings have simply been the best that they have been in years with us seeing the Zebinine pride almost on a daily basis, the two cubs are doing extremely well and are almost growing by the day, not only in size but confidence too. 
The Mbiri males made a couple of appearances this month, they have still been spending majority of their time with the females of the Myambula pride (Vlak pride) to the south. Recently they managed to take over a giraffe kill not far from our camp and we got to see them drinking at our waterhole in front of camp See the blog about it here they were later joined by the females making for an absolutely incredible sighting.
After the above sighting the Mbiris headed back south and were not seen again for some time, until afew morning ago we were awoken by the nearby roars of the two males, on heading out on drive we quickly found the mbiri males just outside of camp.
Lastly on the lion front, we had a handful of sightings of the Ross pride lionesses, firstly we found them on a kudu kill which we suspect they managed to steal from a leopard and then we found them one morning resting out in the open and with them was the Black dam male lion, a huge male that originally came in from our neighboring reserve to the west, it is always exciting seeing new lions, he has been mating with the Ross females so hopefully soon they will have cubs as well and the Ross pride can begin to grow in numbers again.
LEOPARDS:
With all the lion activity around lately the leopards have kept a bit of a low profile, which is understandable but we have still been able to have some incredible leopard sightings this last month, Marula female was seen a handful of times, she was looking very heavily pregnant and is either looking for a place to den or she has already found a den and given birth, this could also be why we have not seen her as much as we usually do as she will spend most of her time nursing the small cubs in between hunting forays. We found Marula one afternoon finishing off a duiker kill that she must have made earlier that day, if she does have cubs a meal like this would go a long way in ensuring the survival of the cubs.
We also had an incredible sighting of Mazinyo male leopard who managed to kill and tree an impala kill, we watched him feeding on the kill while a lone hyena waited at the base of a tree for the odd scrap of meat and bone to fall to the ground while the leopard fed.
The real highlight of our September leopard sightings has to be being introduced to Nthombis latest cub, a few months ago we saw the little one moving in the very pregnant belly of Nthombi, and now we got to see the cub out and about and we look forward to many more sightings on this cubs journey to adulthood, it seems the cub is a female which means that she will more than likely stay in the area once reaching independence and more than likely take over her mothers territory. We had two incredible sightings of Nthombi with her cub and then we also caught up with Nthombi on one of her hunting excursions, so it is safe to say she stole the leopard show this month.
ELEPHANTS:
We have been seeing a lot of elephants around this month as they congregate around the last remaining water sources, guests at camp have enjoyed daily viewing of elephants at the camp waterhole during the day and when out on safari it seemed we couldn't make a turn without coming across these gentle giants.
BUFFALO:
This months saw the return of the large buffalo herds, as the resources dwindle and both food and water become scarcer these bovines have to remain around the remaining water sources as they need to drink on a daily basis. The dry conditions make for magic sightings as the 100s of buffalo stir up dust and it is an awe inspiring feeling to be amongst them.
WILD DOGS:
We have had a pack of wild dogs denning on a next door property, this always makes for excellent and frequent sightings of these endangered carnivores as they won't venture very far from the den, a contrast from their normal wide spread habits. Recently the the pups reached the age where they no longer have the need for a den and the pack has been on the move throughout our traverse on the never ending quest to feed the growing pack and all the hungry mouths that come with it. On one particular afternoon, the dogs were found on the move and as we arrived in the sighting we discovered they had brought down an impala and we watched all the pups hungrily tucking into the kill, it truly is a special sighting seeing so many wild dogs in one place.
GENERAL SIGHTINGS:
Our general sightings have kept up with the big game sightings in terms of how amazing they have been, from huge numbers of giraffe to incredible birds including a sighting of 2 Kori bustards which isn't something you see every day, and even a glimpse of a tiny baby hyena at a new hyena den that has popped up on our traversing area.
That wraps up this months jam-packed monthly highlights blog, it is still some time until we receive our first proper rains for the season so sightings are expected to remain at a high. With all the babies around at the moment its going to be interesting to follow their journeys through the next month. Until then...
Written & photographed by: Greg McCall-Peat