Blog - Page 3
Posted on Tue April 14, 2020.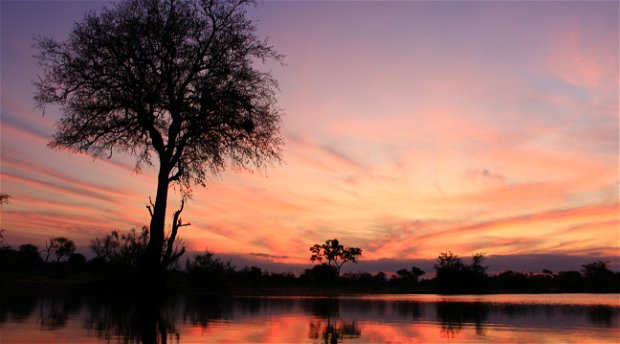 THIRTY YEARS AND COUNTING…
THE WORLD IS IN LOCKDOWN.
ITS EASTER WEEKEND AND INSTEAD OF THE USUAL BUSTLING ACTIVITIES AT UMLANI, WE ARE EXPERIENCING AN ABSENCE OF GUESTS, A TOTAL LACK OF ACTIVE MOVEMENT AT ALL, OR THE USUAL SCHEDULES: - NO MORNING STAFF MEETING, NO GAME DRIVES AND NO RADIO CALLS, TO ALERT US OF EXCITING SIGHTINGS, OR, MATTERS NEEDING OUR ATTENTION…
THIS TIME, RIGHT NOW, MEANS, ITS QUIET; VERY, VERY QUIET AT UMLANI, PLACE OF REST.
EVEN THE FRANCOLINS ARE SLEEPING IN. AS WINTER APPROACHES, IT'S 5:30 IN THE MORNING AND I SEEM TO BE THE ONLY ONE WHO'S UP. TO MY RIGHT, AN ORANGE HUE ON THE HORIZON, HINTING THE IMMINENT ARRIVAL OF THE HOT AFRICAN SUN, SOON.-
JUST THE WIND, THE SOUND OF LEAVES BLOWING, AND MYSELF, IN NATURE.
A PEACEFUL TIME TO REFLECT –

Read More